We are in the process of launching the Orlando Chapter of Luxury Chamber of Commerce, If you'd like to become a member, sponsor an event or simply join the mailing list please contact the founding chapter President - Jay Shapiro at: jshapiro@luxurychamber.com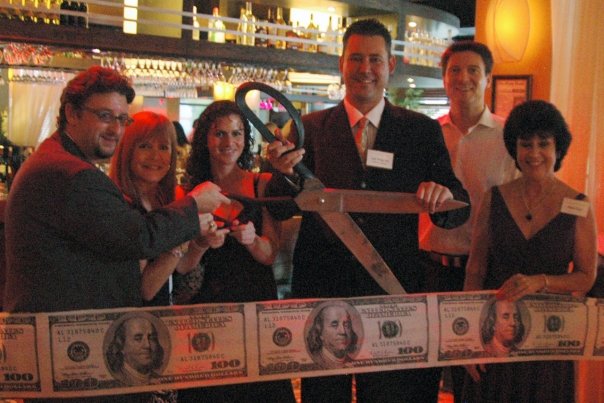 Luxury Chamber of Commerce was founded on August 9th 2009 in Aventura, Florida. (affluent suburb of Miami) The chamber has become so popular in Florida that we are now planning a nationwide launch with chapters to start in Naples FL, Beverly Hills CA, Phoenix AZ and New York City.
Founder: Jay Shapiro
Founders Life Purpose Statement:
To enjoy a life of fun and culture. And to be well known for creating and sharing long lasting connections in business, the arts and philanthropy.
Chamber Mission Statement:
Luxury, Fashion & Education - The Mission of Luxury Chamber is to provide quality networking events and to create a community within a community. We connect purveyor with client, client with purveyor, purveyor with purveyor and purveyor in the media via chamber style pr events...
Member Benefits:
Complimentary Admission to our events.

Business & Member Listing on our website.

Tax Deductible as a reasonable & necessary business expense.

Membership includes a new member welcome reception or networking cocktail party at your office or place of business.

Event Planning Services.

Referral Service.

Social Media PR Package Included
Who can join / Membership Requirements:
Be employed in a luxury industry or a qualified client of luxury!

Celebrities

Philanthropists

Qualified Charities
The Five Pillars of Luxury Chamber Largesse
1. Charity - hosting events with benefactors & philanthropists.
2. Luxury Networking - connecting purveyors with connoisseurs of brands.
3. Promote Members - serve our members as a promotional fulcrum.
4. Civic Involvement - involving local civic leaders for betterment of the community.
5. Education - ensuring member success with shared knowledge & expertise.
Luxury Chamber is much more than your average location based chamber of commerce. Whilst a networking group we also serve as a social club for people who enjoy the finer things in life. We engender remarkable results by tailor making our events to suit the needs of members based on common interests. We achieve this goal by finding out the interests of each member and then creating a division within the chamber for such said member (s) and creating an event around that special interest.
Boating & Yachting
Golf
Persian Rugs
Art
Equestrian Events / Polo
Aviation
Fashion
Investing
Foodie / Fine Dining
Wine Tasting
Opera / Classical Music
Philanthropy
Horology
Are you a member? Did we leave your interests out? Join today at: www.luxurychamber.org